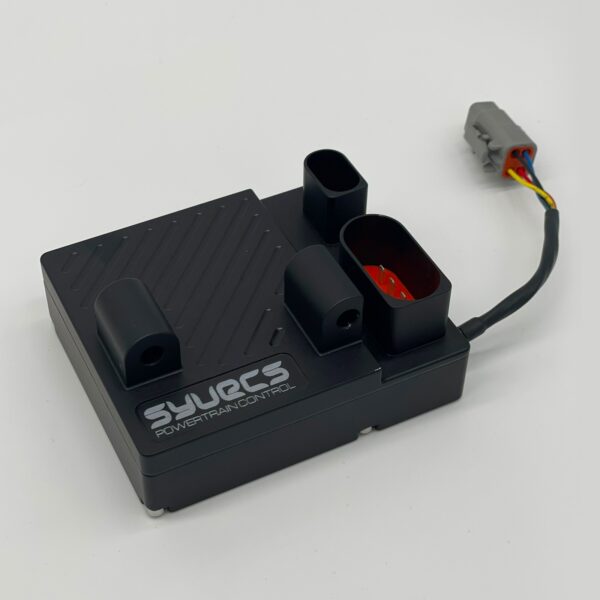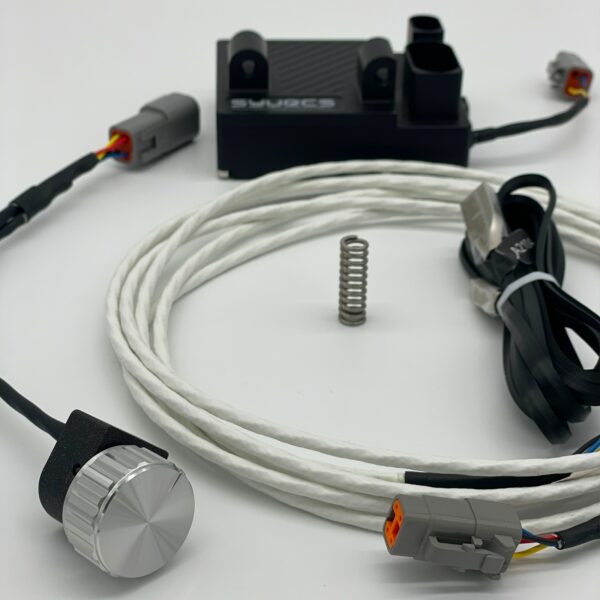 Available on backorder
IMS / SYVECS MQB HALDEX CONTROLLER
$1,374.99
Introducing the new Syvecs MQB AWD module which is a standalone AWD/4WD/Centre Diff controller designed to offer more control and power than the OEM Units.
NOTE:
New batch of controllers are projected to start delivering the 2nd week of October 
Description

Additional information

Reviews (0)
*As development continues on the haldex units, there have been mid-generational alterations that have caused confusion in regards to the installation of the units. Also,  the image reversal of the instructional picture may have caused incorrect pinning of the potentiometer. To prevent any mispinnings of the harnesses across all designs, all pins must be color to color. For example, the red wire on the potentiometer must be pinned to match up with the red wire on the harness socket. **THE ONLY EXCEPTION IS THE YELLOW WIRE ON THE EXTENSION WILL CONNECT TO THE ORANGE WIRE ON THE HALDEX UNIT** (this is only on the most recent Haldex Controllers)
To verify that the unit is wired correctly, follow each color wire from the haldex unit and make sure it matches up with the same color wire all the way to the potentiometer.  
The vehicle drive modes (Comfort, Auto, Dynamic, Individual)  have become tunable on the most recent software revision. When starting a vehicle and choosing a mode, it is necessary to cycle the modes regardless of what the mode indicates on the dash. For example, if the last mode chosen was "dynamic", and the vehicle was shut off and then restarted, the modes must be cycled from dynamic for a minimum of 2 seconds. Once this period has passed in any other mode (Comfort, Auto, Individual), Dynamic can then be selected again.  This will ensure that the system is selecting the proper map during operation and is an essential step in the startup/launch/shutdown procedure. To circumvent this, it is recommended that the mode be changed to "comfort" before shutting the vehicle off. Then, once the vehicle is restarted, the driver can cycle the modes to "Dynamic" when desired. 
Installation Links:
Syvecs Haldex Controller Installation
Iroz Haldex Valve Modification
Tuning Your Syvecs Haldex Controller
Software Download:
Syvecs Updater 2.1
Syvecs Haldex Controller Update for units released from 01/01/2022 through 08/31/2022
Firmware Download:
Syvecs Firmware update for units released from 01/01/2022 through 08/31/2022
Syvecs Firmware update for units released from 09/01/2022+
Details:
OEM designed controllers are locked down and not adjustable, but by fitting a Syvecs AWD Controller it allow users to optimize control and provide the best stability, acceleration performance and custom control.
  Due to the current demand on this product & Covid 19 restrictions. The Syvecs Haldex Controller is subject to backorder.  New orders can take upwards of 6 weeks to be delivered.
Haldex spring NOT SOLD SEPARATELY
| | |
| --- | --- |
| Weight | 7 lbs |
| Dimensions | 9 × 7 × 3 in |
Only logged in customers who have purchased this product may leave a review.