– Direct Bolt-On
– OEM like Fit and Finish
– 800Hp – 1300+Hp Capable
– Proven Performance and Results
All IMS Full Frame Turbo kits are meticulously fabricated 100% in house right here in the USA.  Starting the kit off with a hand crafted 304 SS tubular manifold and 3.5″ down pipe that have been married during the fabrication process to ensure a guaranteed and precise fit between all mating surfaces making each kit one off. Followed by a set of big turbo mid pipes that tie into all factory style exhaust systems including all necessary hardware. 

Select your Xona Rotor Turbo

– IMS 850 ( 8264S X3C)  
– IMS 950R (8969S X4C)
– IMS 1000 ( 9569S X4C)
– IMS 1100 (10569S X4C)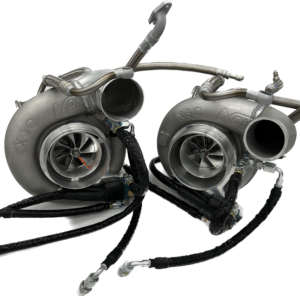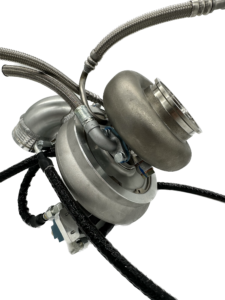 Modified X3C and X4C Compressor covers come standard on all kits. 
Tial V-band exhaust housings offering .82 & 1.03 AR options for all system configurations.
3 port Mac valve assembly and extension harness+billet mounting bracket paired with high performance Wastegate lines.
Optional Garret turbo speed sensor and harness. PRE installed and calibrated in house. 
Oil and Coolant lines offering a true plug and play design.   
Note: All IMS turbos come PRE Assembled and clocked prior to shipping for ease of installation. 
 Tial MVR 44mm wastegate comes PRE Assembled out of the box with designated spring combinations.  We've done the research so you don't have to!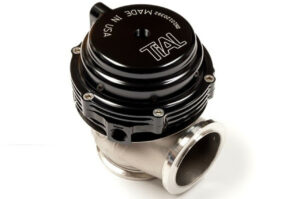 IMS 4″ turbo inlet and charge pipe. ( RHD will require 3.5″ inlet)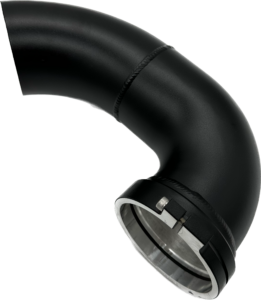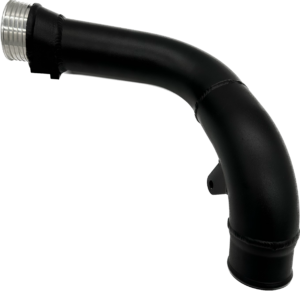 Installation Hardware
4″ silicon intake connection, pancake pipe silicone
Downpipe clamps, Billet exhaust hangers
Manifold hardware and clamps
OEM exhaust manifold gasket and heat shield