Introducing the Xona Rotor XR line.
Xona Rotor has implemented innovative features in its XR line of performance turbochargers to enhance performance and durability.
| | |
| --- | --- |
| POWER APPLICATION | 500-1000 HP |
| COMPRESSOR WHEEL | 68/94 MM |
| MASS FLOW | 95 LB/MIN |
| TURBINE WHEEL | 72/64 MM |
| COMPRESSOR HOUSING | X3C |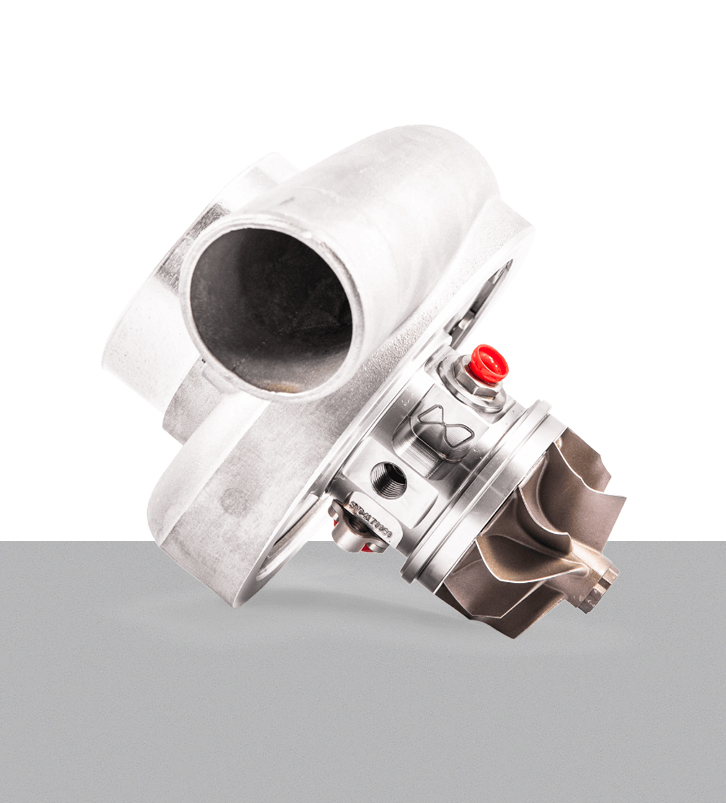 Product Details.
CNC-Machined Billet Stainless Steel Center Housing
The workhorse of every Xona Rotor turbocharger is a fully-machined, high-strength 17-4PH stainless steel center housing with a true 360-degree water jacket. By fully surrounding the turbine seal ring land area with coolant, this center housing enhances durability by preventing piston ring collapse at high temperatures.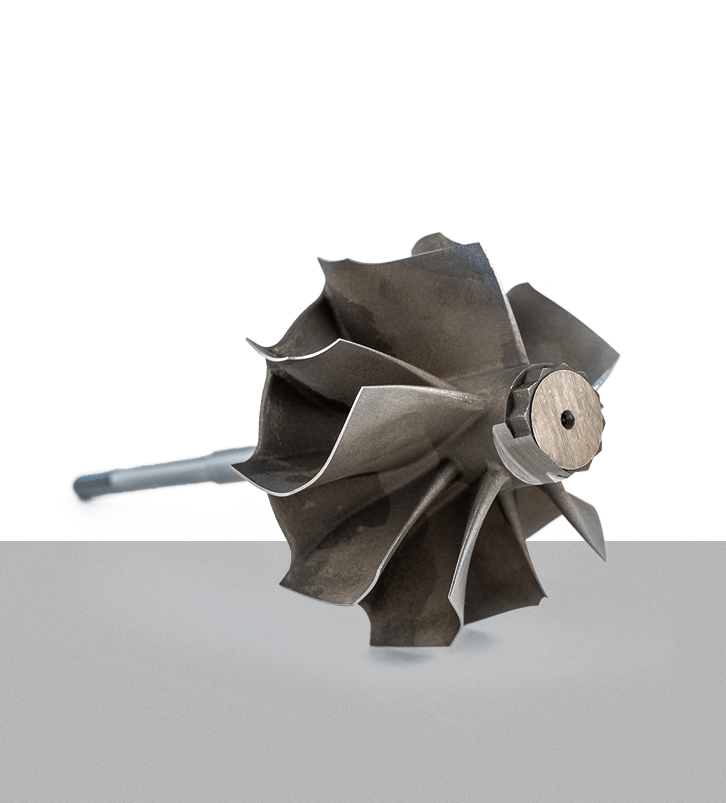 Next-Generation UHF Turbine
Xona Rotor's all-new, proprietary UHF (Ultra High Flow) turbine wheel is already resetting the bar for turbocharger performance. UHF's splitter-blade design allows it flow like a larger-diameter wheel without the associated inertia penalty. The result is superior boost response and less power-robbing backpressure.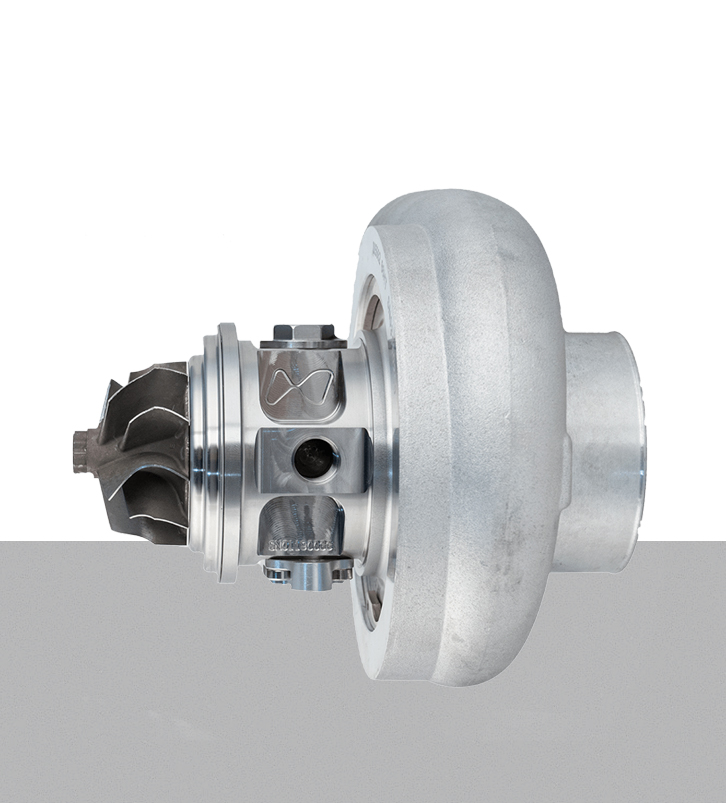 Dual-Row Ball Bearing Cartridge
With silicon nitride ceramic balls, M62 tool steel races and metallic cages, Xona Rotor's dual-row ball bearing cartridge ensures robustness to the most extreme operating conditions. This exclusive bearing system was engineered in cooperation with one of Germany's most prestigious manufacturers of high-precision rolling-element bearings.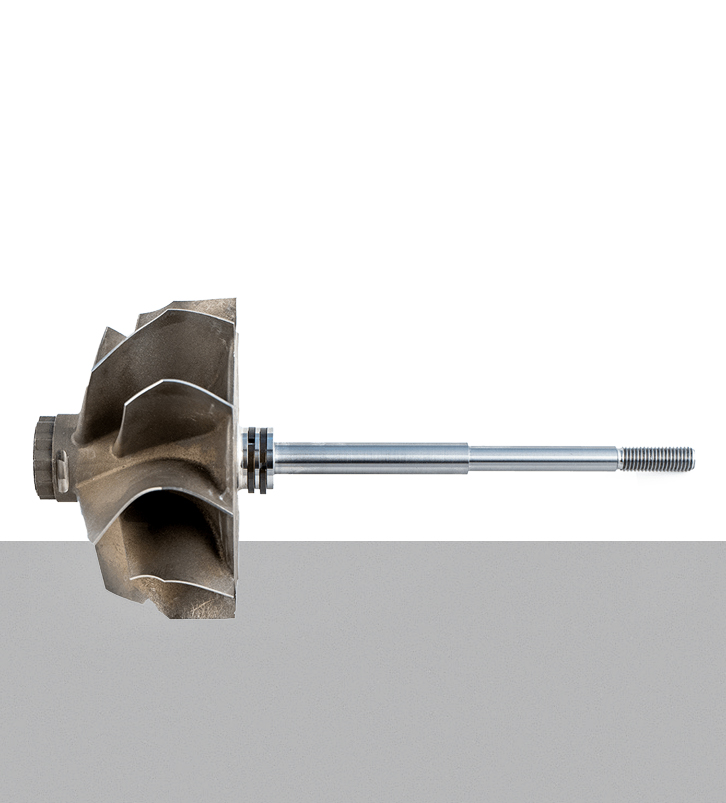 Dual Piston Rings
Most performance turbochargers today use a single piston ring for sealing the shaft at each end. By contrast, Xona Rotor turbochargers employ twin rings at both the compressor and turbine ends, dramatically reducing oil leakage and gas intrusion. Spreading the sealing load across two rings also slashes wear rates and extends seal life.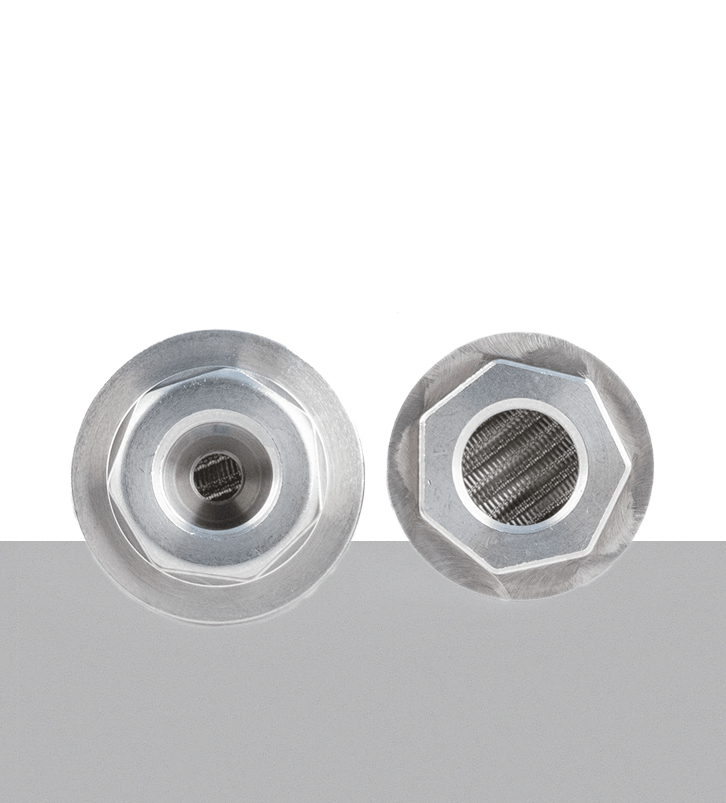 Integrated Oil Filter and Modular Oil Drain
Built into the oil inlet cavity of Xona Rotor center housings is a large-volume "last ditch" oil filter element. This feature protects the bearing system from oil contaminants, ensuring long bearing life. On the oil discharge side of the center housing is a modular oil drain surface with provision for a variety of bolt spacing configurations.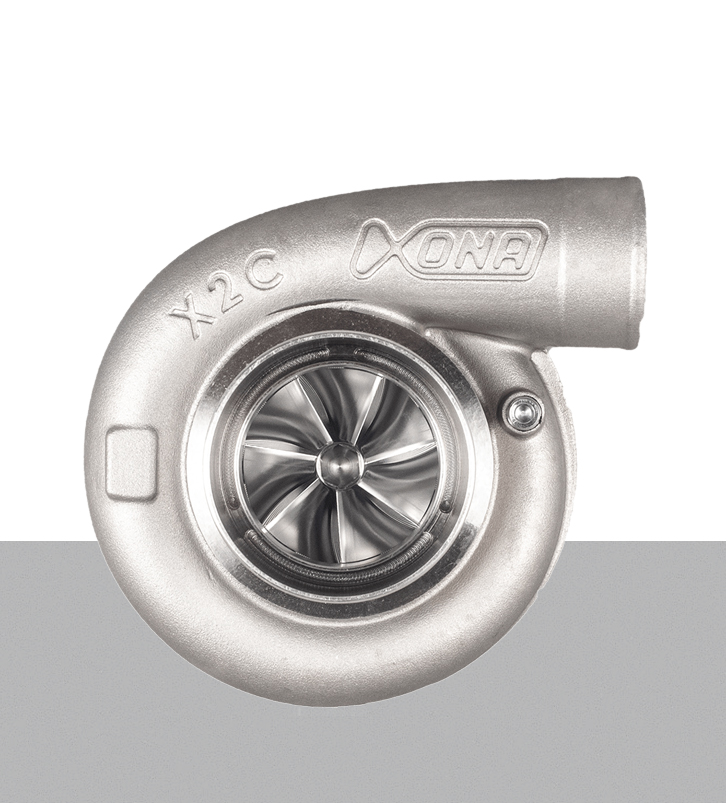 Modular Compressor Housing
Several compressor housings with different inlet and outlet dimensions allows packaging flexibility to suit the most demanding installations.